Half-Double Smile mark between measures
by Kat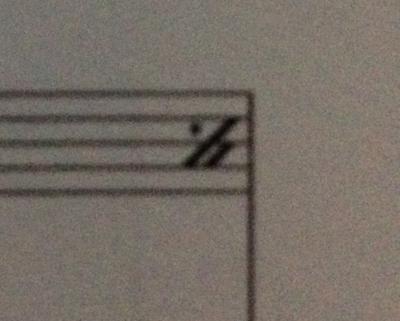 In my sheet music I have a smile mark located at the end of a measure that looks like a dot, a slash, and then a half-slash. Located at the beginning of the following measure is another smile mark, this time starting with the half-slash, then the full slash, and ending with the dot. It looks as if it's a double-smile mark split between the two measures. What would this strange smile line indicate?
A Clear Path To Learning Music Theory
For more help check out my new theory book Essential Music Theory: Learn To Read And Appreciate Music Vol. 1 available for iPad and Mac OS.
A simple step-by-step course that takes you from complete beginner to grade 2 music theory
Multi-faceted learning - audio, video, mind maps, clear musical examples 
Built in quizzes to check your understanding
Click here for more information.

Or get it on the iBooks Store!